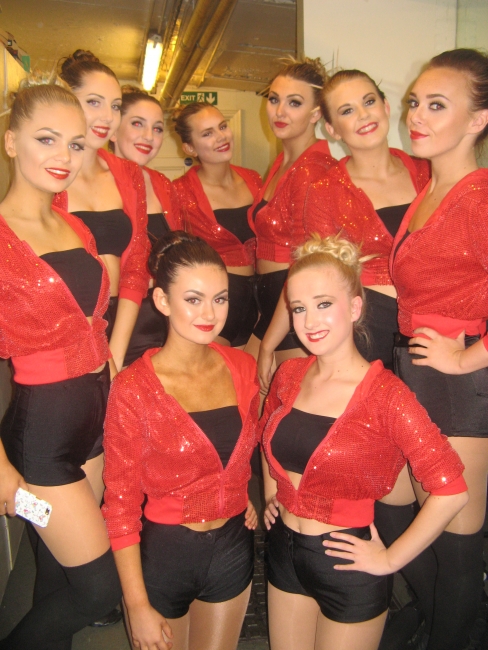 Sharon Kennard School of Dance offers classes in MAIDSTONE for 2 1/2 year olds up to adults in the following subjects; Ballet, Tap, Modern Jazz, Disco and Cheerleading. All classes are held at FANT COMMUNITY HALL.

Exams can be taken threw the recognised examination board I.D.T.A in, Ballet, Tap, Modern Jazz and Disco. Exams are held annually, all students are encouraged to take the exams but it is not compulsory.
The students have been taking exams since 2001 and Sharon is very proud to say "We have had a 100% pass rate each year - Well Done to Everyone" Infact in 2018 94% of exams taken passed with Honours or Distincton.

Sharon Kennard School of Dance also holds there own annual show "It's Show Time" which the entire school take part in.

The children have also perform at many School Fetes and extravaganzas in and around Maidstone usually during the summer months.

Several children have successfully auditioned for Pantomime's held at the Hazlitt Theatre in Maidstone and at the Central Theatre in Chatham since 2002, performing along side stars such as Joe Swash (Eastenders & Winner of I'm a Celebrity) Shane Lynch (Boyzone) Phil Gallagher (CBeebies Mister Maker) Bobby Davro (Comedian) Lloyd Warbey (Disney's Art Attack) and Dani Harmer (Tracy Beaker)

In 2004 24 Students ranging from the ages of 7 up to 16 were fortunate enough to perform at Her Majesty's Theatre in the West End of London - home to Phantom of the Opera!
This was a Children's Amateur Variety Show held by Young Performers Production Company.

Then in 2005 to their amassment were invited by Mardi Gras to perform in Disneyland Paris!
24 students ranging from the age of 8 up to 17 were given this amazing opportunity, putting on a 20 minute show at the Fantasyland Festival stage - What an achievement so far especially at such young ages!

In 2006 they were invited back by Young Performers to appear again at Her Majesty's Theatre.
In the region of 37 students (aged 8 to 18) were involved in this spectacular opportunity.
In 2007 they were invited to perform with Young Performers yet again but this time at the Shaftesbury Theatre, home to shows such as Fame and most recently Hairspray starring Michael ball.
Sharon took 27 students up to London from the age of 7 up to 20.
In 2015 they were invited to perform at The Hazlitt Theatre in the heart of Maidstone.
20 students performed in a variety show in aid of raising money for the guide dogs.
Also in 2015 they were invited by a company called Grande Productions to perform at Her Majesty's Theatre in Lonon's West End once again.
20 students took part in this spectacular event ranging from the age of 7 upto 17.
Sharon was very proud when one of her students was nominated for a Freestyle Scholorship award in 2015, Jessica Kitchenham was one of 208 dancers in the South East chosen from 5000 to be nominated.
As you can see this is a young, energetic, friendly and supportive School to past present and future pupils.
Both Sharon and her students are looking forward to many more exciting new projects in years to come!
If you have any enquiries or would like more details, please contact us