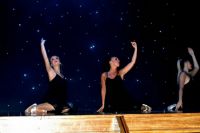 The International Dance Teachers Association (I.D.T.A.) was founded in 1967 by a series of merges of several Dance Societies first formed in 1903.
With over 6,000 members throughout the world qualified in all forms of Theatre and Ballroom subjects it proves to be a well established International Organisation.
The IDTA is a non profit making organisation of teachers.
Sharon Kennard School of Dance is honoured to be a member of this Association.
Website link to I.D.T.A. www.idta.co.uk